Active Security Group Christmas Tips
Posted on 15th Dec 2016 by admin
< Back to Blog
For the majority of people the Christmas festive season is one of celebration and enjoyment.  People finish work and can let their hair down to celebrate and spend more time with their children, friends and family. The downside of all this celebration and the Christmas period is that it presents a massive opportunity for would be thieves to strike and break into your property and also carry out many crimes that can have an impact on your personal security, business safety and the most obvious one, your Christmas presents.
Active Security Group Ltd was created in 1998 by the merger of two of the South East's most respected independent Companies, both of whom had traded for over twenty years. Linards have been updating and servicing ASG for a number of years now, and their website is evolving all the time with new products that they supply.
Christmas is a particular season that Active Security would like to send a message out to all;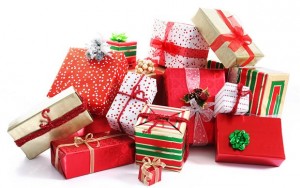 Here's the list of the most popular stolen items according to the home insurance claims analysis.
1.    Bicycles
2.    Mobile phones
3.    Power tools
4.    Laptops
5.    Tablets
6.    Cameras
7.    Golfing equipment
8.    Gardening tools
9.    Audio equipment
10.    TVs
PROVIDING HOME, RETAIL AND COMMERCIAL ELECTRONIC SECURITY SYSTEMS SINCE 1998 CALL ASG FOR A FREE QUOTE: 0800 731 2361
< Back to Blog