Same-day turnaround
Same-day delivery
FREE local delivery
Bespoke printing  everything from exhibition displays to custom-shaped business cards.
No minimum quantity  a few leaflets or just one poster if that's all you need.
Nothing but the best  highest-quality printing using superior printing technology.
Flyers
A flyer is a single or double sided printed sheet of paper used for advertising. Also known as a leaflet, this type of promotional printout can be ordered in multiple sizes, with A6, A5, A4, and DL being the most popular sizes in the UK. Linards can offer Free delivery on most printed flyer orders.
Stickers
If your after stickers in vinyl or paper then you have come to the right place. Here at Linards we offer all sort of stickers, in all sort of shapes, and all sort of colours. we can produce kiss cut stickers for easy peel. Or die cut to shape stickers. Trimmed stickers and round stickers, the possibilities are endless.
Luggage Tags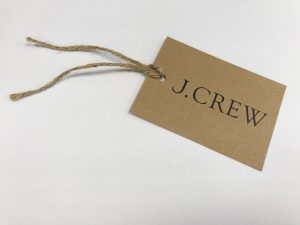 Luggage tags can be such a small but impacting visual for your promotion or company. Linards produced these luggage tags on a beautiful brown kraft stock, printed with the promotional logo. we attached the supplied brown twine string for the finishing touch.
Same-day turnaround –  Same-day delivery
FREE local delivery
——————————-
Postcards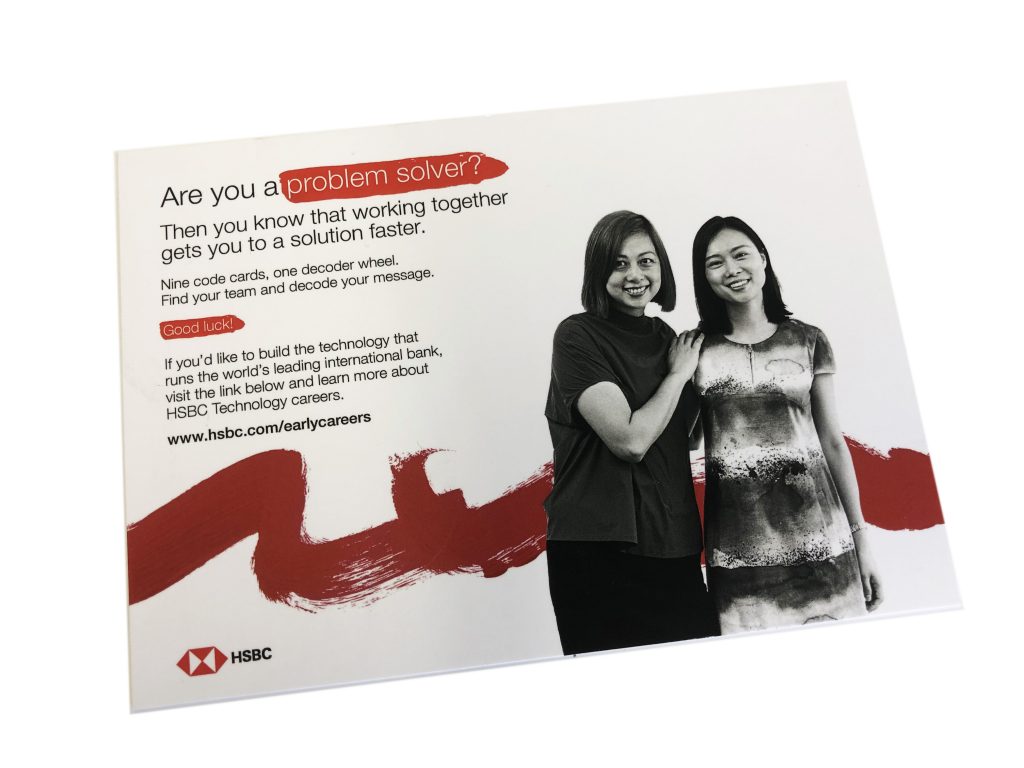 Are you a problem solver?. Linards certainly are, we printed 10,000 postcard sized flyers and shipped them out the same day. double sided, 4-colour print, Matt laminated 1 side on a 350gsm stock. these were then shipped same day to a customer in London. This was actually a tricky job, as the red swoosh had to match a previous printed sample. So litho print it was, Problem solved!.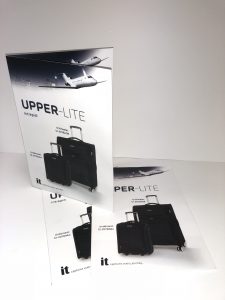 IT Luggage asked Linards to produce some 4-col booklets that had to be digitally printed and folded. These were for a special event they were holding. The stock chosen was 250gsm silk. Linards printed x100o of these booklets within 2 hours of the order, and the finished printed product was back with the client within 3 hours of order. If your looking for high quality luggage then IT Luggage is a good place to start. www.itluggage.com
Booklets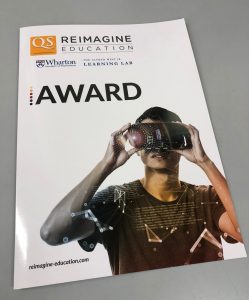 Qs REIMAGE education booklet was printed by Linards on a beautiful silk stock. This 8pp booklet had a gloss laminated outer cover, it was specifically designed for a conferance in which awards were given for educational winners. We printed this on the Nexpress digital print machine then folded and collected it on the Duplo stitching machine. x2000 booklets were ready for delivery within 3 hours or the order.
Brochures, Books, Catalogues and Magazines are all great ways to provide more detailed information about what you do or offer. Starting from just four pages, printing in either colour or black and white, we can work to standard or custom sizes. For binding we offer the option of Saddle Stitch (Stapled) Wiro or perfect bound depending on your requirements.
Need a Quote?
Simply email us on info@linards.co.uk to discuss your requirements and we will get back to you usually within the hour. Or call us on 01992 526170 if you wish to discuss your requirements further.